For many years the Titan has been unrivaled as the best solar generator available. It is in the homes of thousands of people helping to back up their emergency essentials with ease. But is there a new "kit" on the block with the Delta Pro power station? It has very similar features to the Titan with some minor and some major differences. In this review we'll see exactly what those small and big differences are so it's easy for you to know if either of these units is the one you want.
In the end, both systems are very good and anyone who has one or the other will be pretty well set when it comes to backup power for running fridges, freezers, medical equipment, lights, fans, kitchen appliances, tools, and more. But for some people, they may need that one little difference that one unit has and the other one doesn't.
Specs Comparison
Inverter: Titan 3,000w | Delta Pro 3,600w
Main Battery: Titan 2,000wh | Delta Pro 3,600wh
Max Battery Expandability: Titan 270,000wh | Delta Pro 21,600wh
Standard Solar Input: Titan 2,000w | Delta Pro 1,600w
Max Solar Input: Titan 2,000w | Delta Pro 3,200w
Lifecycles: Titan 2,000 | Delta Pro 3,500
Weight: Titan 66lbs | Delta Pro 100lbs
Over-panel Capability: Titan Easy | Delta Pro Semi-hard
Base Price: Titan $3,395 | Delta Pro $3,599
What Can They Power?
There are multiple things to consider when it comes to the output capacity of solar generators. Both the Titan and the Delta Pro have pure sine wave inverters that are very powerful. Before the Titan was launched in August of 2019 there was basically no other solar generator that had a powerful inverter, and the Titan fixed that. But when the Delta Pro launched in the winter of 2021, it surpassed the Titans inverter by just a little bit.
The Titan's inverter is 3,000w output and a 6,000w peak. The Delta Pros inverter is 3,600w output and 7,200w peak. The real question is, will 3,000w be enough for everything you need to run and if it is, then wouldn't 3,600w output be overkill and unnecessary?
Having been in the solar generator industry since its inception and having talked with literally tens of thousands of people about solar generators, I have never once met anyone that said that 3,000w of continuous output was not enough for their needs.
But what are people's most common needs? Typically to run one or two fridges, one or two freezers, TV, Wi-Fi, a few lights, a fan or two, chargers for mobile devices, and often times medical equipment. More than 90% of people are running those types of items. So in that case, the Titan would be enough, and so would the Delta Pro since they both can run all of that with no problem.
But the one item that is often mentioned and is a very important item, is the well pump. Many people are looking to run water into their houses with ease when the power is out. This is where the Titan is not capable of running because the vast majority of well pumps are 240v power and the Titan can only do 120v power. Whereas the Delta Pro is capable of running 240v power as long as you have two Delta Pros and the 240v connection hub.
As long as the well pump doesn't use more than 240v and 30a to run continuously, then the Delta Pro can easily run it. Most well pumps use 240v and 5a to 10a to run continuously depending on their size. The next big issue is how do you connect the Delta Pros to your well pump since it's hard-wired into the house? In that case, you either need the EcoFlow Smart Home Panel, or your own transfer switch and adapters to connect to the 240v connection hub. But if you do that, then you can run your well pump.
Which solar generator is better, the Titan or the Delta Pro? The answer is "it depends." Do you absolutely need 240v power? Then you need the Delta Pro. If you don't need 240v power, then likely the Titan is a better option since it can expand to higher battery capacity and has a better solar input. But let's define those parameters as well.
Battery Capacity
To be very clear, the battery capacity that you need is specific to you. Everyone's needs differ from each other. One person may only need 2,000wh to get through a night of just running their fridge and charging their phone. Someone else may need 10,000wh because they have a medical condition and have to run a window unit A/C all night and all day non-stop. Either way, both systems have large battery expansion capabilities but that also comes at a price.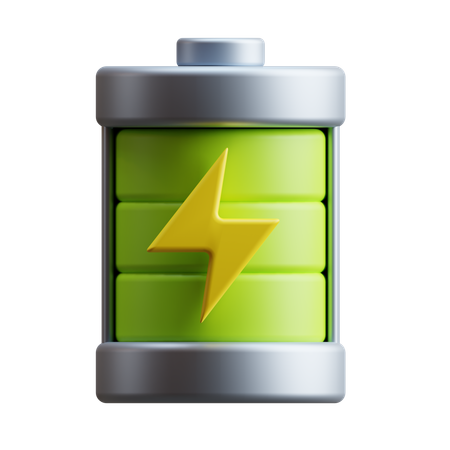 The Titan is really two pieces put together into one unit. The top section, referred to as the "power module," contains an inverter, two charge controllers, step up and step down voltage devices, safety measures, fans, and so on. The power module is the brain of the whole system. In order for it to operate appropriately, it needs a heart, which is the battery. A Titan is one power module combined with at least one Titan battery. Technically speaking the Titan is capable of having up to 135 Titan batteries attached to it, but obviously, no one would do that.
But one unique feature of the Titan, that no other solar generator anywhere has, is the ability to use non-Titan branded batteries. The external batteries must be 24v and it is only recommended to use lithium-type batteries, but even still, that's a very unique feature. Also, the Titan was the first solar generator to incorporate stackable batteries that link together to share their energy. The Titan batteries are Lithium NMC with 2,000 cycles (plenty for anyone).
The Delta Pro, on the other hand, must use EcoFlow proprietary expansion batteries, and each Delta Pro can have a maximum of two expansion batteries. Each battery is 3,600wh which is plenty of energy storage. At a maximum, there can be two Delta Pros linked together, and have a total of four batteries between the two units, for a max battery capacity of 21,600wh.
Which solar generator is better? Well again, it depends. Do you need or want the ability to use non-brand-specific batteries to add to your system in an emergency? Or do you love the stacking ability of the batteries to seamlessly join together? Then the Titan is the best option. Or do you want longer lifecycles on the Delta Pro batteries but be limited to how many batteries can be joined together and have all of the modern technology for monitoring them and auto-balancing them? Then the Delta Pro is the best. Once again, it depends on your preferences and needs for what you want to do with the power stations.
Recharging
In the end, a solar generator, just like a gas generator, is only good if it has enough fuel to run all of your equipment. This includes charging from solar panels as well as recharging from the wall at home or from a gas generator when the grid is down, and the weather is bad.
The Titan comes with a standard wall charging brick that is capable of charging at about 350w. With that standard charger alone, it takes about 6 hours to recharge a single Titan battery from 0% up to 100%. But it is also easy to upgrade that wall charging brick to a fast charger that charges at about 650w which brings down the charge time for a single battery to about 3 hours. And the Titan can use up to two wall chargers at the same time, so the fastest charge speed is about 1,300w which can charge a single battery in less than 2 hours. But to get those fast wall chargers do cost extra.
The Delta Pro has a very simple wall charging cable that does not have a large power adapter brick on it. This keeps the charging cables light, small, and easy to store because it's just a cable, nothing else. On the back of the Delta Pro where the charging ports are, there is a small toggle that allows the user to switch between slow charging and fast charging. Slow charging speed is about 300w and fast charging is about 1800w. That means on slow it will take about 12 hours to charge and on fast only about 2 hours to charge from a wall outlet. And the charge speed can be customized within the phone app for both settings. There is no extra fee for fast charging, it is free and built into the Delta Pro.
In terms of charging from a wall outlet, the Delta Pro definitely wins. But is it the best option for off-grid charging from solar panels?
The Titan has the largest solar input capability among these two units. It has two MPPT charge controllers and each one will let in 1,000w at a time. This gives the Titan 2,000w of solar input which is very impressive. One of the best features of the Titan is it can easily be over-paneled, meaning it can have more than 2,000w of solar panels connected. The charge parameter is 35-145v and 30a per charge controller.
Why is over-paneling such a good thing? In the USA there are an average of five solar peak hours per day. That means for five hours a day the solar panels will make their max solar output. Usually from about 10am to 3pm. If you have 2,000w of solar panels connected, you can make about 10,000wh of energy in those five hours. But if you are over-paneled, then you will begin making the max solar input earlier in the morning and later into the afternoon. This allows you to have anywhere from 6 to 10 solar peak hours per day depending on the time of the year and how many solar panels you connect.
A single Delta Pro can input up to 1,600w from solar through its single MPPT charge controller. The charge parameter is 11-150v and 15a. Because the amps are much lower than the 30a on the Titan it is much harder to over-panel the Delta Pro. It is still possible, but the best-case scenario with our 200w solar panels we have seen that the Delta Pro can over-panel up to 2,400w per unit. You can get twice the solar input with another Delta Pro, but then you have twice as much battery to recharge, so it doesn't really increase the recharge speed.
In terms of having a single solar generator, Titan definitely wins the solar charging portion of this comparison. But if you have two Delta Pros, you can technically exceed the Titan's recharge rate but also can't over-panel as much as you can with the Titan.
Final Thoughts
Which unit is best? I think they are pretty much equal. The only big advantage the Delta Pro has over the Titan is the ability to put two units together and make 240v power. The Delta Pro's more powerful inverter is a very small win over the Titan since the vast majority of people never go over 3,000w of continuous draw off of their inverter. The Titan has better battery expandability than the Delta Pro and doesn't even require proprietary batteries which is a massive win over the Delta Pro. As far as solar goes, they're nearly the same solar input with the Titan beating the Delta Pro when compared to a single Delta Pro unit.
As far as customer service goes, they're pretty much equal. If you purchase either unit from Powered Portable Solar then you're given extra customer service and support by Americans located here in the USA who know the ins and outs of these systems and what will work best for your situation. If you need additional help deciding which unit is best for your situation, contact us and we'll be happy to help.
Personally, I have two Titans, and I have two Delta Pros, I like both models a lot. One Titan runs my off-grid cabin 100% of the time year-round, the other runs my RV on long trips with my family, and even runs our A/C unit with no problem. My two Delta Pros are set up in a 240v configuration at home for when the grid power goes out, and I run my whole house with no problem. They each serve their purpose and I have been very pleased with purchasing both of them.
In the end, only you can truly decide what is best for you, but we're always here to help too.